Breville
Whether you're looking for a stylish upgrade on your existing model or a starter kettle for a new or student home, the Breville range of kettles and toasters includes options to suit all budgets, tastes, purposes, and kitchens. Every Breville product is designed and built to offer long-lasting reliability – so you'll never have to forego your morning pick-me-up or well-earned afternoon treat. Breville call upon their vast experience and trusted technology to design innovative kettles and toasters that are durable and stylish. Take a look at our wonderful Breville collection now.
---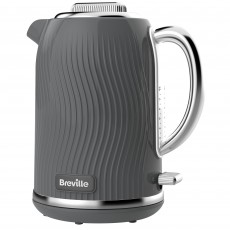 Breville Flow 1.7L Jug Kettle Grey
It's always tea time somewhere and with the Breville Flow Collection Jug Kettle in grey, you'll want that time to be right now. Using trusted Breville technology, this kettle comes with a sizeable capacity of 1.7 litres (which means you can make between six and eight cups per boil) so now there's no excuse not to invite your pals round for a cup of tea or two. And, thanks to the 3kw...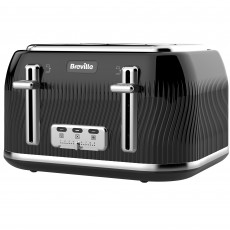 Breville Flow 4 Slice Toaster Black
We'd like to propose a toast to the perfect breakfast thanks to the Breville Flow four slice toaster in black. Ideal for the whole family, this indispensable kitchen gadget has adjustable width slots making it perfect for toasting crumpets, bagels, muffins and, of course, the humble sliced loaf. The 'Lift & Look' facility allows you to view your toast's progress without...