Terms & Conditions
APPLICABLE LAW

The terms of use of this website shall be governed by and construed fully in accordance with the laws of Ireland. You and we agree to submit to the exclusive jurisdiction of the courts located in Ireland. If any provision(s) of the terms of use is held by a court of competent jurisdiction to be contrary to law, then such provision(s) shall be construed, as nearly as possible, to reflect the intentions of the parties with the other provisions remaining in full force and effect.
---
FORCE MAJEURE

The company shall be relieved of all or any of its obligations under the contract to the extent that performance of such obligations is prevented, frustrated, impeded or delayed in consequence of any statute regulation or order of any government or other authority of any strike, lock-out or trade dispute (whether involving the company's employees or those of other parties) or any other cause whether or not of a like or similar nature beyond the company's control.
---
BUYING ONLINE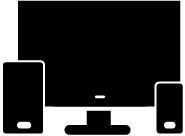 This comprehensive website aims to show most of the furniture, home decor and homewares items we have on our shop floors, the majority of which you can purchase online. To proceed with an online purchase, click on the 'Add to Basket' button and when you have completed your purchases, press the 'Checkout' button.
---
CONTRACT CREATION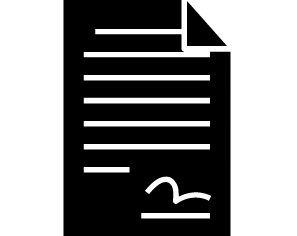 When you place an order with us by pressing the 'Checkout' button on the purchasing page of this website you are making an offer to purchase product(s) from us. No contract exists between Meubles and you at this point. The contract is only created when we send you an email confirming receipt of your order and our acceptance of it and we have taken payment as delineated under the section 'Payment'.
---
PAYMENT

All prices quoted on the Meubles website are inclusive of VAT (where applicable) at the current rates and are correct at time of entering the information onto the system. The total cost of your order is the price of the product(s) ordered plus delivery charges as set out in the delivery section of this website. Payment can be made by any of the methods specified in the payment section of this website and payment will be debited and cleared from your account when the order is created. You confirm that the credit or debit card that is being used is yours. All credit/debit cardholders are subject to validation checks and authorisation by the card issuer. If the issuer of your payment card refuses to or does not, for any reason, authorise payment to us, we will not be liable for any delay or non-delivery.
---
PRICING

Whilst we have taken all necessary precautions to ensure that all details, descriptions and prices which appear in our store and online are accurate, errors may occur. If we discover an error in the price on any goods which you have ordered we will inform you of this as soon as possible and provide you with the option of reconfirming you order at the correct price or cancelling it. If we are unable to contact you we will treat the order as cancelled.
---
CANCELLATION BY MEUBLES

We reserve the right to cancel/not accept an order if:-
We have insufficient stock to fulfil the order

We do not deliver to your area

One or more of the goods ordered was incorrectly described or priced on our website.

The payment transaction is not authorised.

You do not provide us with your real name, payment details including your card address, your delivery address (if different from your card address), email address and telephone number.
---
CANCELLATION OF SPECIAL ORDER/MADE TO ORDER/BESPOKE PRODUCTS
In exceptional circumstances, we may agree to accept the cancellation of a Special Order/Made to Order or Bespoke Order Product. However, it is unlikely that we could sell it to another customer at its full selling price. In this event, we will charge a cancellation fee of 20% of the order value. In respect of these products, our usual refund policy does not apply and product(s) cannot be returned or exchanged unless faulty. This does not affect your statutory rights.
---
MEASUREMENTS & DIMENSIONS

All measurements displayed on this website are in centimetres unless expressly stated otherwise. These measurements include width, height, depth, length (where applicable) and diameter (where applicable). As these measurements are approximate from the suppliers, Meubles will not be held responsible for any inaccuracies that occur.
---
COLOURS & COLOUR VARIATIONS

Meubles have taken all reasonable care to represent colours of products online as accurately as possible. However, Meubles accepts no responsibility for colours not displaying correctly on laptops, PCs, tablets and phones. If in doubt, we advise coming in-store and seeing the product or swatch book prior to purchase/ordering.
Please be aware that owing to the nature of furniture and dyeing methods that slight variations in colour can occur with matching products. Leather and wood products will by their nature be subject to grain variations. All removable covers of a matching suite must be cleaned at the same time in order to avoid colour variations. Meubles will not be responsible for colour variations in the event that matching items are not purchased together.
---
WARRANTIES

Meubles takes great pride in the quality of the products and services it offers. While we carefully advise you of the manufacturer's reputation, quality and design, the actual choice and selection is the customer's responsibility. Although we cannot guarantee the customers pleasure in the selection, we warrant that all merchandise will be delivered in a condition which meets the standard set by the manufacturer.
---
FAULTY OR DEFECTIVE GOODS

If you receive an item from us that is faulty or defective please contact our Customer Service Department immediately. We will endeavour to remedy the situation for you as soon as possible.
Contact Us:

Meubles Customer Service Department
Unit 12 Kilkenny Retail Park
Smithlands
Kilkenny
Ireland
Tel: 00353(0)56-7722034
Email: customerservice@meubles.ie
Please ensure to have all details pertaining to your purchase available.
Meubles has the right to repair, replace or refund the customer with the full purchase price including delivery charge (if applicable) for defective or faulty goods. Damaged goods must be notified to Meubles in writing within 3 days of delivery (all delivery methods).
---
USE & SECURITY

Customers are entirely responsible for any and all the activities that occur under their Meubles online account. Should an issue occur, the customer agrees to notify us immediately of any unauthorised use or any other breach of security.
---
CONDUCT

Customers must agree to abide by all applicable local, state, national and international laws and regulations and are solely responsible for all acts or omissions that occur under their usage, including the content of their transmissions through the website. All information, designs, drawings and other specifications provided on the website are the exclusive property of O'Keeffes of Kilkenny Ltd t/a Meubles. Any copying, transmission or re-transmission of the same requires the prior written approval of Meubles.
---
ADVERTISING

We reserve the right at all times to place advertisements and promotions on the website.
---
AGE RESTRICTIONS

It is illegal to sell or supply knives to persons under the age of 18 years old. When you place an order for such items, you are confirming that you are above the legal age of 18.
---
TERMINATION

We may terminate this website with or without cause at any time and effective immediately. In addition, we, in our sole discretion, may terminate your account for violation of the letter of spirit of these terms and conditions.
---