Christmas Gifts
At Meubles, we have a gorgeous range of giftware that will make a perfect gift from leading names such as Newgrange Living, Riverdale, Tipperary Crystal, Denby and more.
---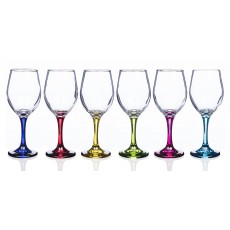 Newgrange Living Set of 6 Rainbow Vienna 315cc Wine Glasses
Fusing modernity and colour, this range of Newgrange Living wine glasses will pack a punch in any home. Known as the Rainbow collection, each glass has its own distinct colour making it very different to many other wine glass collections on the market. Featuring 6 standard sized wine glasses, they will work perfectly for drinking white or red wine. Complementary tumbler glasses are also available For...