---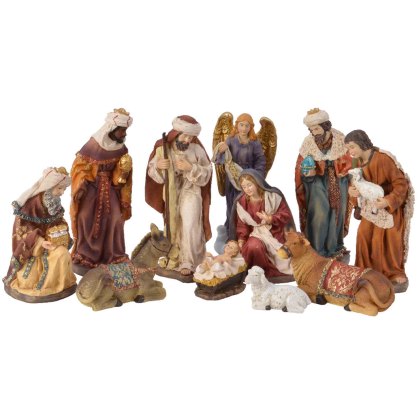 Nativity Figures 11 Pieces
Showcasing the main characters present at the birth of Jesus Christ, these 11 polyresin pieces will allow you to create the most beautiful crib setting. The set includes Mary, Joseph, baby Jesus, 3 kings, angel Gabriel, a shepherd, a donkey, a cow, and a sheep. Each piece varies in size For features – see belowDimensionsWidth: 9cmDepth: 10cmHeight: 26cmFeatures11 individual figures to complete...
RRP €254.99
€170.84
SAVE: €84.15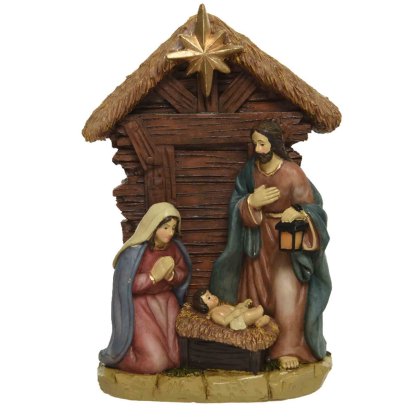 Nativity Set With 3 Figures 20cm
With its muted matt colouring and tender scene of our lord Jesus, Mary & Joseph, this charming nativity set evokes the humble beginnings of our lord. Its compact size means it will work on a side table, mantlepiece or window ledge. For features – see belowDimensionsWidth: 13.5cmDepth: 6.7cmHeight: 20cmFeaturesThought-provoking set with 3 figuresMade of polyresin porcelain with a matt finishPlease...
RRP €16.99
€11.38
SAVE: €5.61
---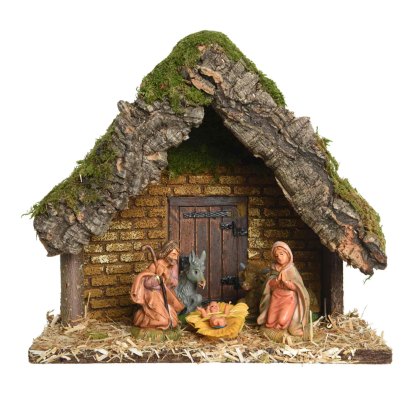 Nativity Set With 5 Figures 21cm
Featuring 5 figures, this delightful nativity set will be a great addition to your Christmas decor. Serving as a reminder of the meaning of Christmas, this lovely nativity set will add a traditional element to your festive decor. It has moss and bark added that gives it charm. For features - see belowDimensionsWidth: 11cmHeight: 21cmFeaturesCharming nativity setFeatures 5 figuresPlease note that images...
RRP €39.99
€26.79
SAVE: €13.20