Clocks
Clocks make a beautiful present. With different styles such as modern, retro or elegant Tipperary Crystal to choose from, they truly are a timeless gift.
---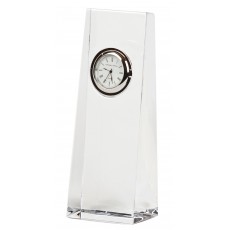 Tipperary Crystal Tempo Clock
Tipperary Crystal are renowned for their beautiful glassware which is evident in their Tempo clock. With simple, clean lines, this unadulterated piece is a beauty. Perfect as a desk clock or on a mantlepiece, who knew that time telling could be so stylish! For features - see belowFeatures & Care InstructionsBeautiful range of modern crystal clocksSupplied in a stylish gift box with ribbon detailing,...