Decorative Bowls & Plates
With a fantastic range of sizes, colours and finishes to choose from including glassware, ceramic and earthenware, a decorative bowl or plate is the perfect and versatile gift for any occasion.
---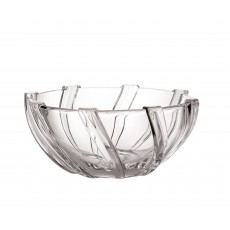 Tipperary Crystal Rosemount 19cm Bowl
Perfect as a fruit bowl or solely for decoration, this beautiful 8 inch bowl is a fine example of Tipperary Crystal. It features a lovely lattice type of effect on the exterior that adds to its allure and overall design. For features - see belowFeatures & Care InstructionsBeautiful range of modern crystalSupplied in a stylish gift box with ribbon detailing, perfect for gift giving and storageHandwash...