---
HARLEQUIN Typhonic Reversible Duvet Cover Graphite (Multiple Sizes)
Presented by Harlequin, this striking Typhonic reversible duvet cover is made of polyester and cotton and uses expressive brushstrokes to make a bold statement. Featuring a plain charcoal reverse, this stunning duvet cover is guaranteed to add an artistic edge to your bedroom. This machine washable duvet cover is available in single, double, king and super king sizes. Better still, complementary items...
€130.00
from €91.00
SAVE: €39.00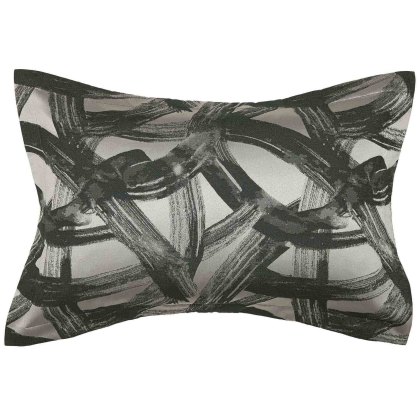 HARLEQUIN Typhonic Oxford Pillowcase Graphite
Invite art and style into your bedroom with this stylish Typhonic oxford pillowcase from Harlequin. Featuring expressive brushstrokes in graphite, this wonderful pillowcase is made of cotton and polyester and has a thread count of 180. Better still, complementary duvet covers and a cushion are also available. For features – see belowDimensionsWidth: 74cmLength: 48cm + 5cmFeatures & Care InstructionsMade...
€35.00
€24.50
SAVE: €10.50