Lamps
Lamps make a fantastic present for any occasion. With a variety of styles from traditional to modern and various colours, you're sure to find one to suit.
---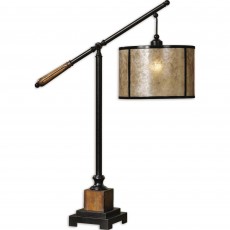 Mindy Brownes Sitka Lamp
Mindy Brownes are an Irish based interiors company who specialise in lighting, mirrors, clocks, accessories, occasional furniture and tableware. The Sitka lamp has many unique qualities and will not only light up your living space, it is a true statement piece too. The light is suspended on a rustic black metal arm, enhanced by distressed mahogany, and can be adjusted to suit your lighting needs. The...