Mirrors
A mirror in the dining room can really create the right mood for a gorgeous meal with family and friends around. It can work wonders over a sideboard to create depth and space. At Meubles we have a fantastic array of mirrors suitable for a dining room or kitchen setting including mirrors that complement other dining pieces or standalone pieces that will add va-va-voom. Browse our dining mirrors collection to find the mirror that will work in your dining room.
---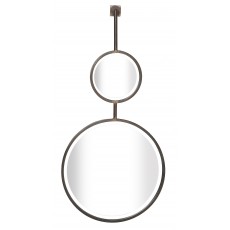 Mindy Brownes Casey Mirror
With its industrial metal frame and bevelled edge, this gorgeous mirror from Mindy Brownes is sure to add impact. The Casey features two individual mirrors bound together. It works perfectly on its own or in combination with other Casey mirrors. For features - see belowDimensionsWidth: 40cmHeight: 83cm FeaturesBeautiful mirror from Mindy BrownesWorks well on its own or in combination with matching...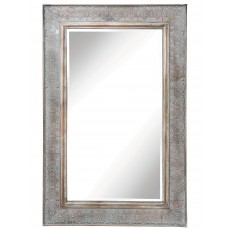 Mindy Brownes Fleur Mirror
Spain meets the Aztecs of Mexico to the Incas of Peru is how we would describe this fabulous Fleur mirror from Mindy Brownes. The mirror showcases designs of mesh motifs with silver and blue colours. Whilst rustic in nature it packs a punch in style and form. Hang vertically or horizontally to suit your individual needs and style. For features - see belowDimensionsWidth: 79cm Height: 122cm FeaturesStunning...