---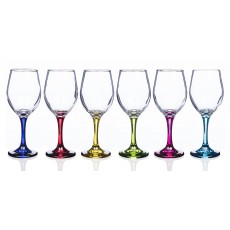 Newgrange Living Set of 6 Rainbow Vienna 315cc Wine Glasses
Fusing modernity and colour, this range of Newgrange Living wine glasses will pack a punch in any home. Known as the Rainbow collection, each glass has its own distinct colour making it very different to many other wine glass collections on the market. Featuring 6 standard sized wine glasses, they will work perfectly for drinking white or red wine. Complementary tumbler glasses are also available For...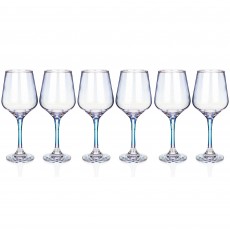 Newgrange Living Unicorn Lustre Wine Glass Set Of 6
This stunning Unicorn lustre wine glass set from Newgrange Living is sure to dazzle your guests. The fabulous rainbow finish on the glasses means you are sure to entertain. The glasses come in a set of six and are boxed in an official Newgrange Living box, making them perfect for gifting.All screens vary in colour reproduction and whilst every effort has been made to display the colour as accurately...