Decorative Bowls & Plates
A decorative bowl or plate can be a simple way to add style and character to a table or a room. Meubles have a fantastic selection of items for you to choose from in a great choice of sizes, colours and price points from leading brands such as Poole Pottery, Denby, Riverdale and Tipperary Crystal. Browse our collection to find the one that suits your needs.
---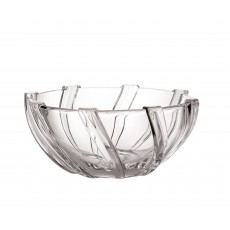 Tipperary Crystal Rosemount 19cm Bowl
Perfect as a fruit bowl or solely for decoration, this beautiful 8 inch bowl is a fine example of Tipperary Crystal. It features a lovely lattice type of effect on the exterior that adds to its allure and overall design. For features - see belowFeatures & Care InstructionsBeautiful range of modern crystalSupplied in a stylish gift box with ribbon detailing, perfect for gift giving and storageHandwash...