Table Mats & Coasters
A placemat or coaster not alone provide heat resistant properties but can also showcase your inner style. At Meubles we have a great range of coasters and table mats for you to choose from in great styles and colours. Browse our collection to find that perfect item for your needs.
---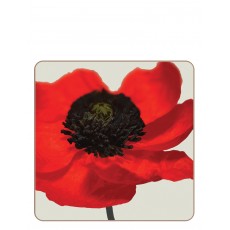 iStyle My Home Poppy Set of 4 Coasters
This pretty set of 4 coasters will add a splash of colour to any table setting. They have a cork backing which will protect surfaces from hot and cold beverages and the edges are sealed to give a smooth, rounded finish. Tough and durable, these coasters are heat resistant up to 90 degrees Celsius. For features - see belowFeatures & Care InstructionsSet of 4 cork backed coastersVibrant poppy print...