Cushions & Throws
Explore our amazing collection of cushions and throws from leading brands and designers including Scatter Box, Paul Delaney, Bedeck, Sanderson and Deyongs. We have an extensive selection of colours, designs and price points which are suitable for the sitting room, bedroom or anywhere around the home. Some match some of our duvet cover sets. Browse our collection here.
---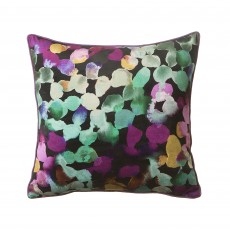 Scatter Box Element Purple Cushion
The Element Purple cushion from Scatter Box has a polka dot style that will add a playful vibe and pop of colour to any room. Its dark base colour with bright polka dot styling creates a wonderful contrast of colour, ensuring it will attract attention wherever it is displayed. Made in Ireland, Scatter Box are a company specialising in the production of unique and beautiful patterned cushions, throws...