Clocks
For a stunning range of gorgeous clocks, it has to be Meubles. We have a great selection of wall and mantle clocks for you to choose from in a fantastic range of styles, sizes and finishes. Browse our selection to find the one that suits your needs.
---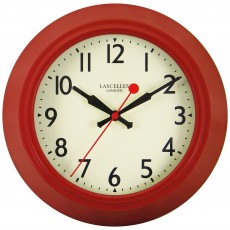 Red Wall Clock
Whether you want to impress your guests, friends or family, we have a decorative clock or piece of reproduction artwork to add the wow factor to your home. Add a vintage vibe to any room with this funky retro design clock in red. For features - see belowDimensions Diameter: 25.5cm Features Red finish All screens vary in colour reproduction and whilst every effort has been made to display the colour...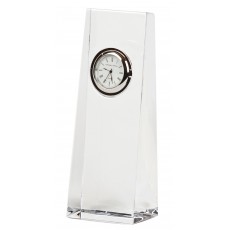 Tipperary Crystal Tempo Clock
Tipperary Crystal are renowned for their beautiful glassware which is evident in their Tempo clock. With simple, clean lines, this unadulterated piece is a beauty. Perfect as a desk clock or on a mantlepiece, who knew that time telling could be so stylish! For features - see belowFeatures & Care InstructionsBeautiful range of modern crystal clocksSupplied in a stylish gift box with ribbon detailing,...