Throws
Bring a touch of warmth and comfort to your room with our great selection of throws from leading brands including Deyongs, Sanderson, Riverdale and more. We have a great range of sizes and colours that are perfect for the sitting room, bedroom and home. Browse our collection here.
---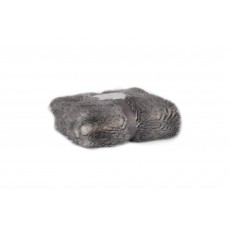 Deyongs Vancouver Faux Fur Throw Grey
Deyongs is a brand which proudly represents quality and style since 1846. They are famous for their vibrancy and high quality of their products. This stunning thick and soft faux fur Vancouver throw features a nice grey colour that will complement any decor. It is also a perfect companion for an afternoon or evening rest, in warmth and comfort. Other colours and sizes are also available. For features...