Judge Utensils
---
Judge 10kg Kitchen & Diet Scale
Reveal the nutritional value of your food with the Judge Kitchen & Diet Scales. Featuring 7 one-touch calorie conversion modes, wipe-clean weighing platform and milk & water volume indictor. Simply place each ingredient on the scale to register the weight and press the corresponding food type key. For features - see belowFeatures & Care InstructionsJudge Kitchen & Diet ScalesLCD display7...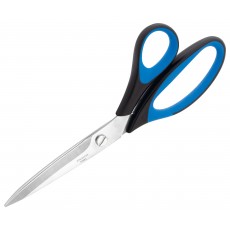 Judge Kitchen Essentials 9" All Purpose Scissors
Judge who are synonomous with producing the very best in kitchen utensils have produced scissors that are long lasting and perfect to use throughout the home. All are ergonomically shaped and have soft grip handles for ease of use. This pair of 9 inch scissors are made of long lasting stainless steel and are backed by the Judge 25 year guarantee. Other items are available in this range. For features...