Russell Hobbs
---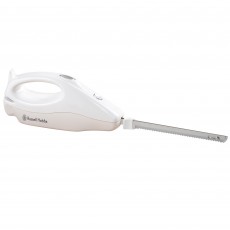 Russell Hobbs Electric Carving Knife
Carve like a professional with this Russell Hobbs 120W Electric Carving Knife. Featuring a 203mm serrated stainless steel blade, the knife makes quick work of even the toughest joints, slicing through beef, lamb, pork and even chicken with ease. With a comfort grip handle the knife is incredibly comfortable to use no matter the task at hand while a convenient thumb tip control button makes operation...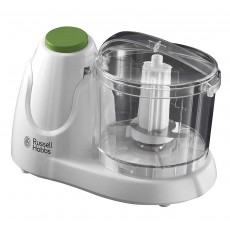 Russell Hobbs Mini Chopper
If you just need a helping hand to chop or mix a few ingredients, this neat little Russell Hobbs Mini Chopper can save you time and hassle which makes preparing a home cooked meal effortless and easy. Whether it's chopping smaller items such as onions, garlic and chilli, baking ingredients such as nuts or crumbling biscuits or more complex recipes such as patés or houmous, the 70w powered...