Barbecues
Cook up a storm in the garden this summer with our fabulous collection of barbecues.
---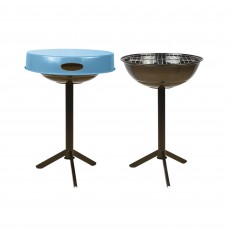 Travel Barbecue with Table/Tray
This ultra convenient travel barbecue by Fancy Flames is a must have for those who enjoy a lovely grill but are confined to small spaces. With its 3-in-1 function of a barbecue, side table and tray this product does it all. Use it at home in your back garden or on the go! Choice of colours available.DimensionsWidth: 46.5cm Length: 46.5cm Height: 63cmFeatures & Care Instructions3-in-1 functionOne...